Updated: This post was originally written on March 15. 2022
::waves:: Hi! Wow, this last month? … has been really weirdly difficult. I have synesthesia and only discovered it a month ago. I see shapes around people, and have wires crossed with smells, tones, and tastes. It's very confusing, but is helping me not only understand "how different" I am, but also understand how I can use what makes me different.
It's the opposite of isolated … I feel liberated.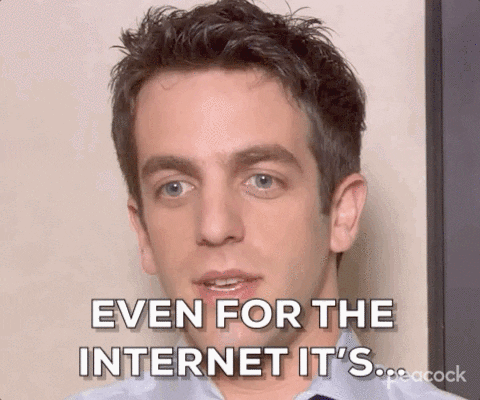 Speaking of shocking … in January 2018, Britney Spears wore a Talk Nerdy To Me T-shirt and posted it on Instagram.

I was in an important meeting at the time, and if I weren't me, I'd accuse someone of engineering it. The timing was too "on the nose" and I coincidentally KNOW HER EX BOYFRIEND!!
Only I am me, and it was a very impressive coincidence divinely timed.
Maestro …
In May of 2015, I was selected as one of the entrepreneurs to appear on the CNBC show The West Texas Investors Club.
Season one hosted the element of "surprise" for each entrepreneur as we were not told by production who the investors were.
They are … how do we say, not your average kind of … anything.
The pitches consisted of each entrepreneur sitting on a milk can …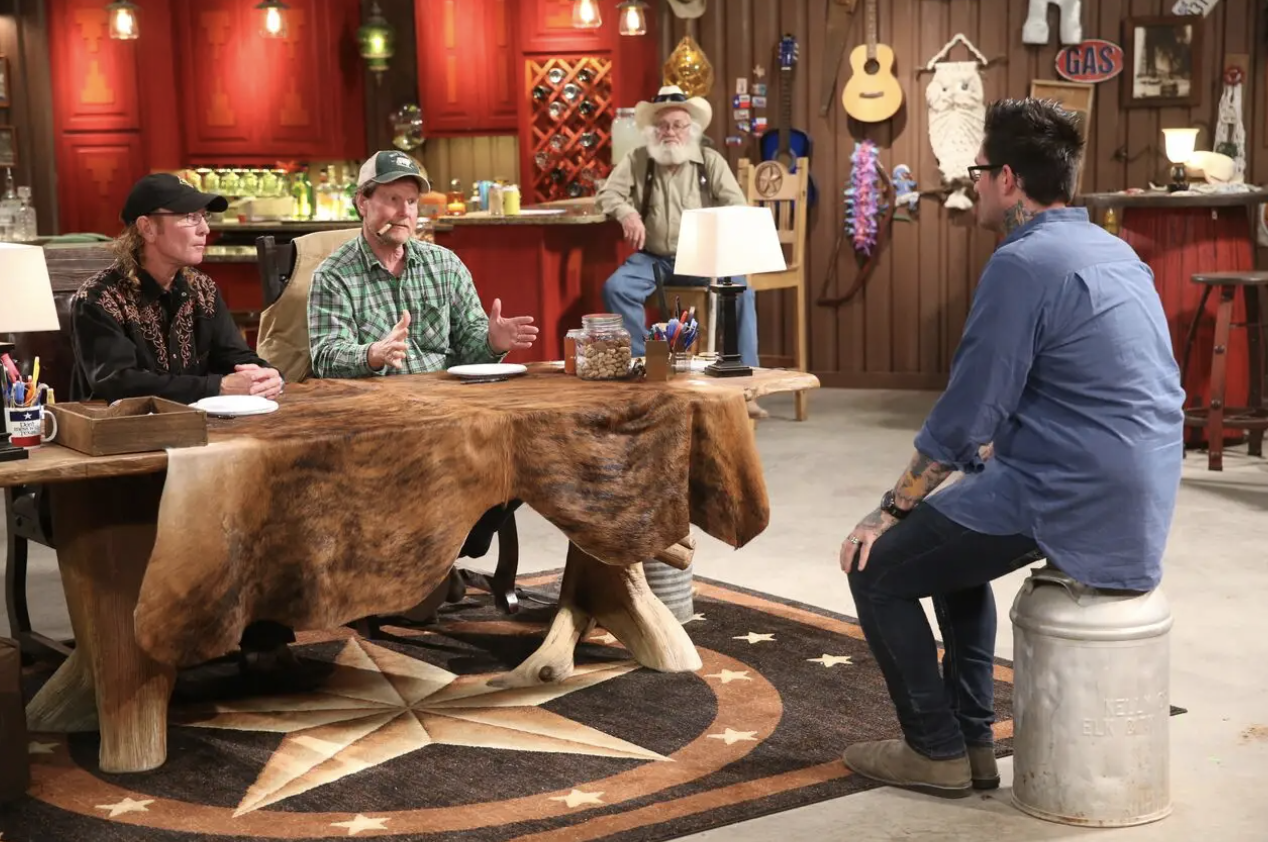 … and what they didn't show on TV is the fact that the entrepreneurs are picked up in a truck with a hole in the floor of it.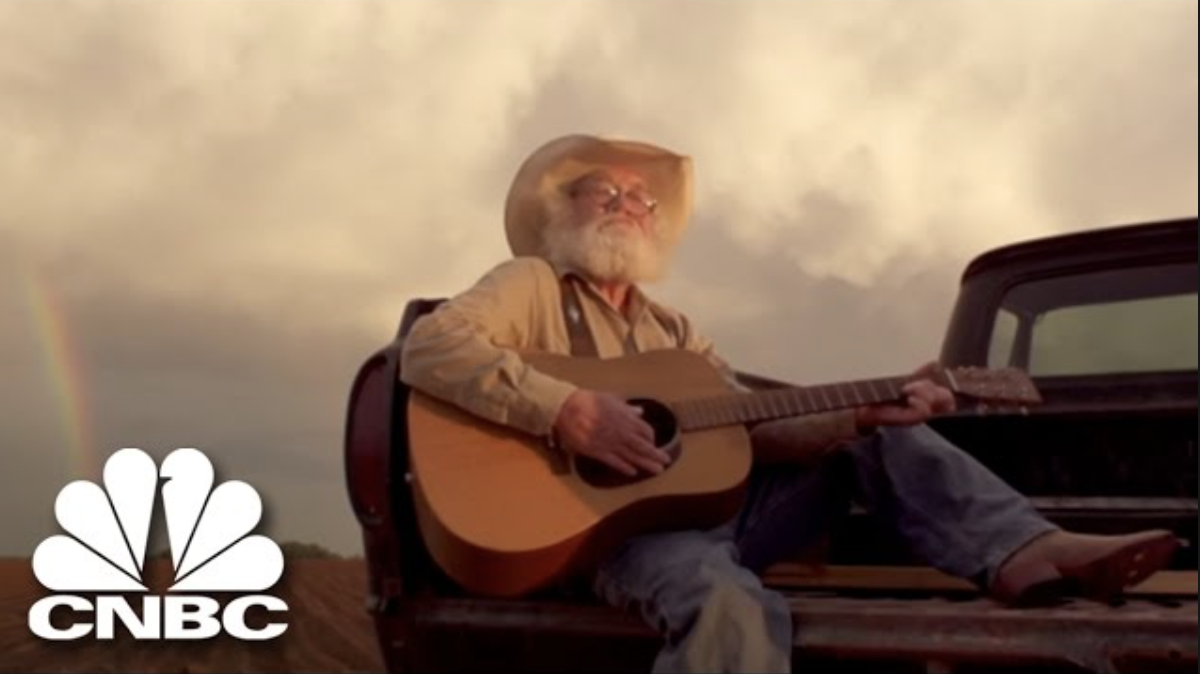 just because producers didn't tell us who they were, didn't mean that as an entrepreneur i couldn't figure it out.
A few weeks before filming began, I signed a contract with a legal entity. Knowing that company filings are public information, (information I learned from my then boyfriend and the boyfriend before him) I spent the rest of the night googling the two names on the contract.
There wasn't much on one of the investors, but the other investor shared a very famous last name with a very famous actor …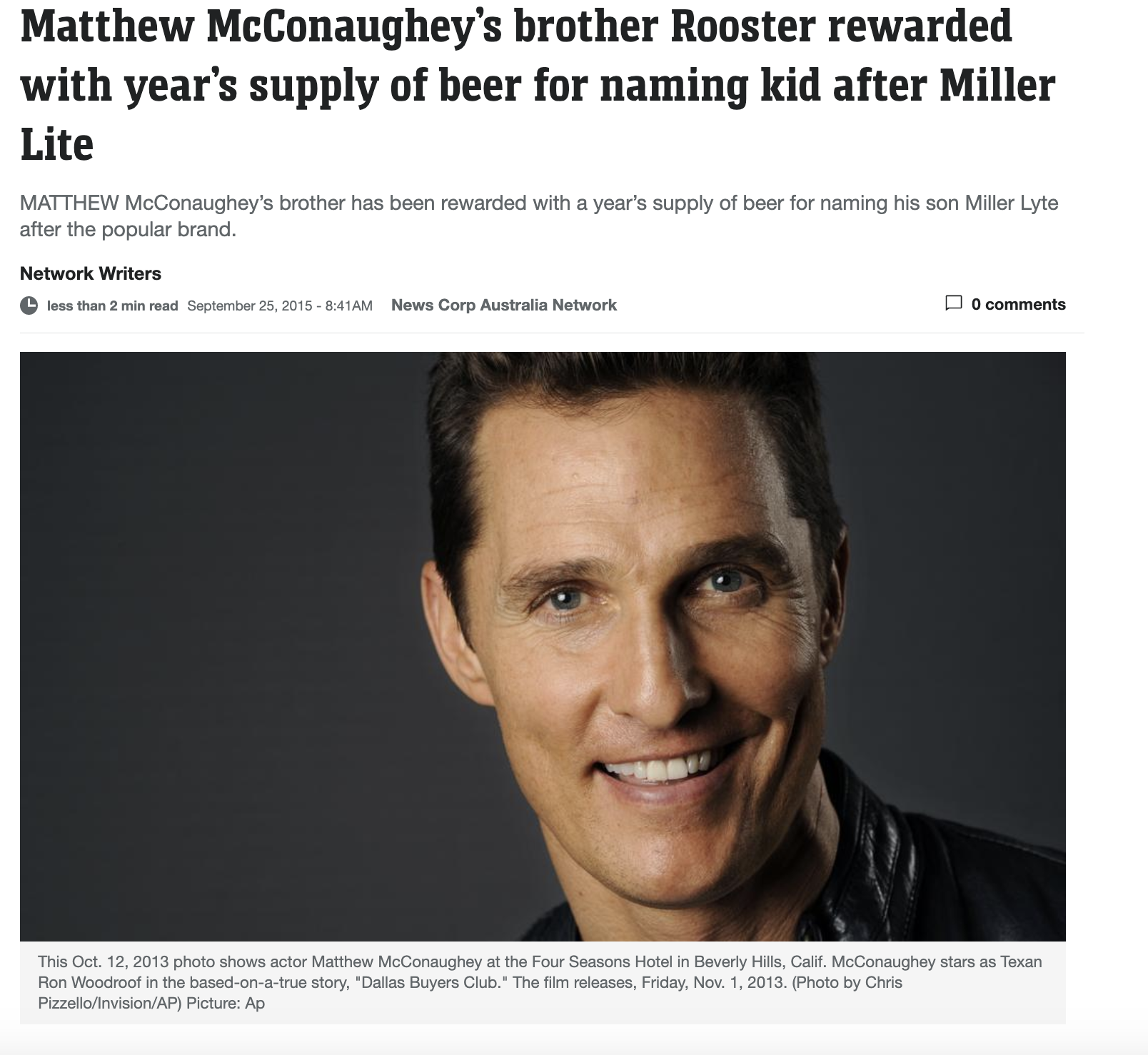 … an actor he calls his brother.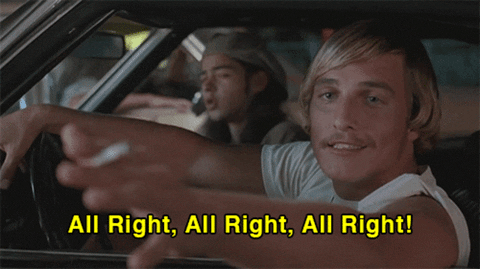 This is incredible, I said laughing at the hilarity of naming your children after beer. I knew in that moment we were going to get along just fine.
The next week, I had a call with producers.
Jason Henry (a producer) asked, "who are the investors, Jen?"
"Wayne Butch Gilliam, and Rooster McConaughey," I said with pride.
"I knew she'd figure it out," he said laughing knowing that we had met years back when my then manager was pitching a show about me being able to be dropped anywhere in the US and use social media to get around (as I had done previously getting to 12 states with $10 my name – accidentally).
<tangent> This was pre-the "you can be dropped anywhere in the world with a black parachute and get out" from the Human Lie Detector. Apparently people wanting to throw me out of a plane is a thing.
I've done it before, and am not mad at it …
… what an odd occurring theme. Moving on. </tangent>
"you're the only entrepreneur who figured it out, so we want to do something different with you.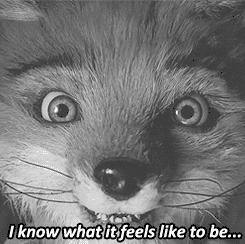 "Great," I said eager and excited having never been on any investment type show before, but already feeling like a winner.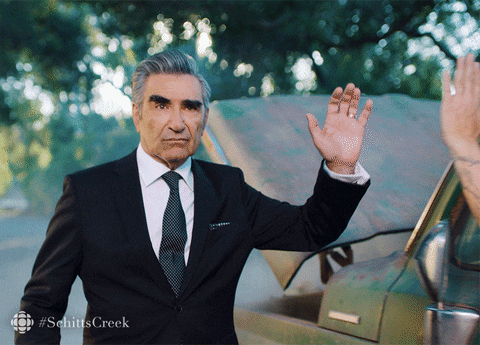 After the call, I then researched the other producers listed on invite, and saw the name Charlie Ebersol.
I knew the name.
I didn't know Charlie as Hollywood Reporters 2012's Reality Television's 50 Most Powerful Producers, or from being the son of SNL creator and NBC Chairman Dick Ebersol, or from his mom "Kate and Alley" star Susan Saint James … I knew Charlie Ebersol because at the time HE WAS DATING BRITNEY SPEARS!!!!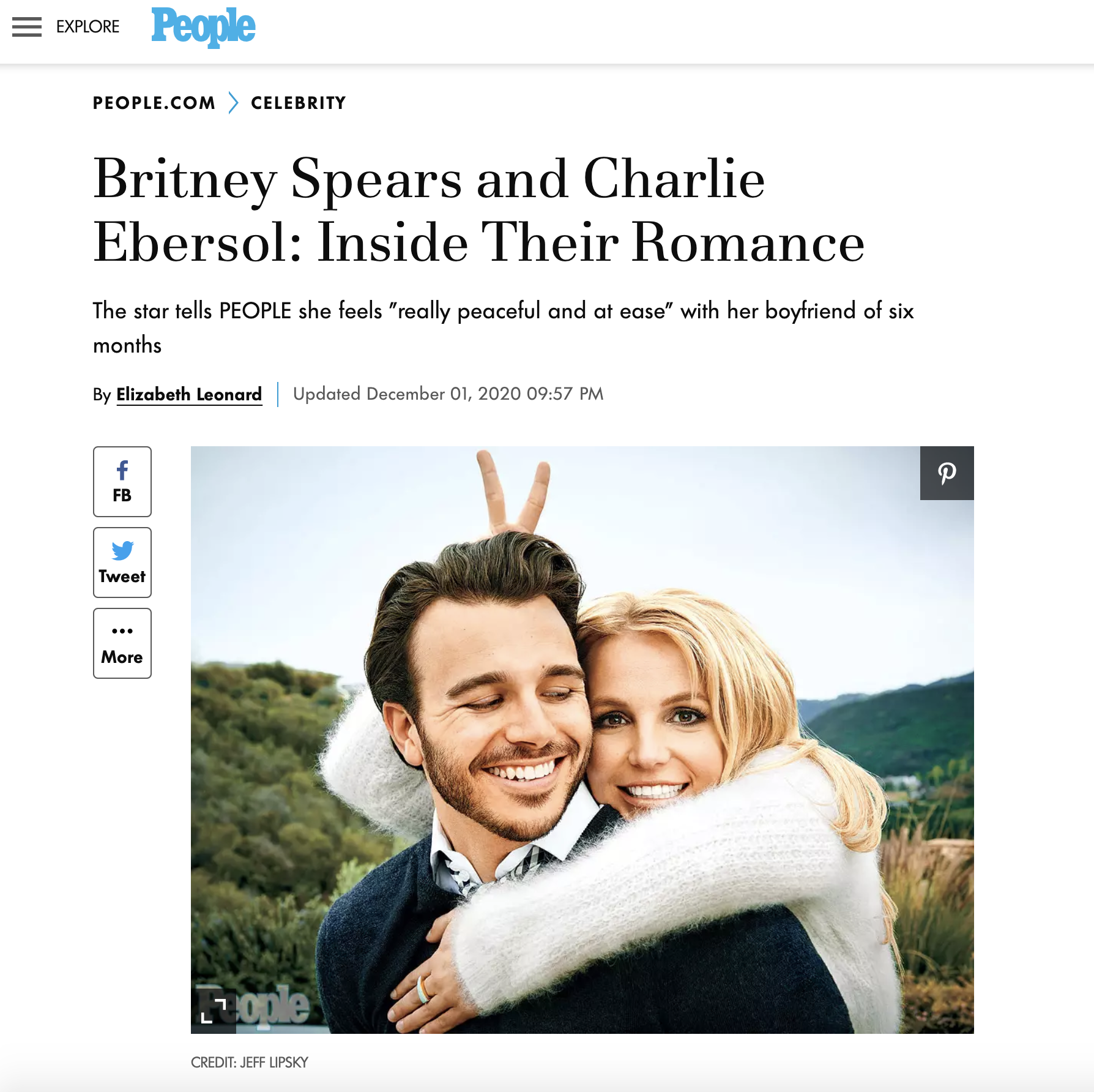 ONE DEGREE AWAY FROM BRIT BRIT!?!?!?! I wasn't sure how to process this information … so I didn't and in that moment, I fan girled the eff out.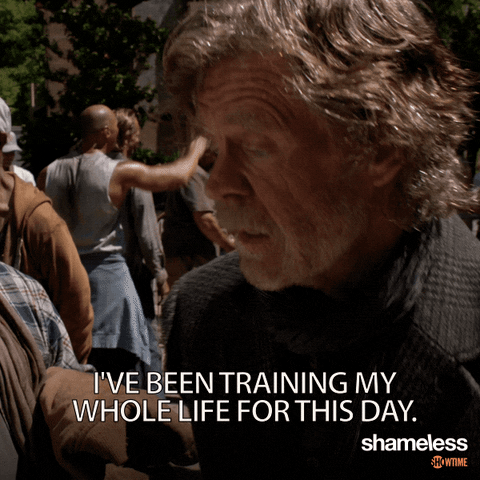 The app that I had created for my island community (more on that in a second) was event based. To showcase the app I had to pick events for the guys to do in Midland, TX.
Producers came up with a list of about 20 different activities and asked me to pick three from the list provided.
Of what was offered, I picked a drag show, LARPing (live action role playing) and broom ball. (An ice hockey game that I had never heard of.)
ideas in hand, it was still my job to execute.
I found the drag queens featured in the episode by paying $1 on Facebook to send them a message delivered to their inbox, (which was a thing at the time) gathered LARPers from a neighboring state using MeetUp (they very impressively brought their own outfits), and even found the broom ball/ hockey players via Tinder and the local sushi place near the hotel I was staying at during filming in Midland, TX.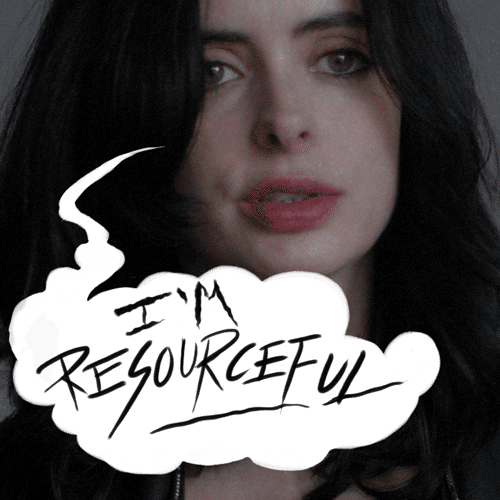 While on the show, I was living on an island in the Florida Keys. I had moved there two years prior because I had to make a change in my life; I wasn't happy. I had started this blog to become happy, and somewhere along the way I veered off my own course.
While I was down in the Keys, I noticed that people received their information via the newspaper once a week. I thought that was strange and as literally one of the only people in tech in the Keys, I wanted to change that.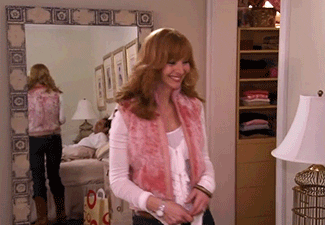 i may have been the only entrepreneur that knew who the guys were, but my surprise came in the editing.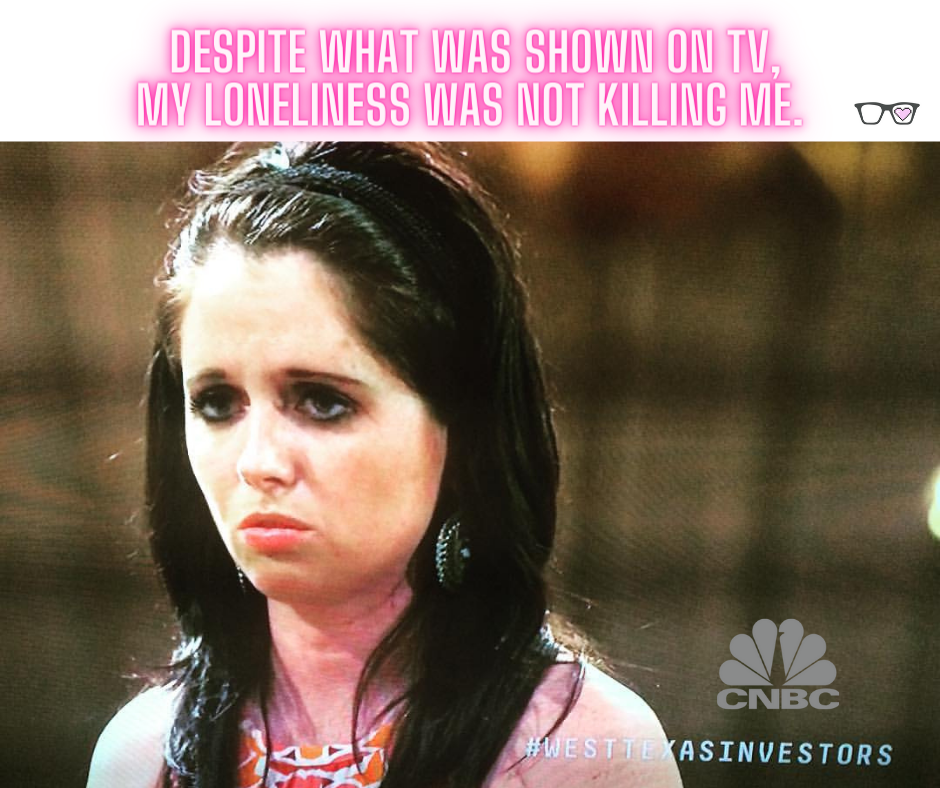 A few lines describing how lonely I was growing up, turned into this sad panda story about being isolated and alone. The Frankenbite editing was so well done that one of my mom's friends even unfriended me on FB as she said she was "disgusted" that I could say I was so alone on TV when I have such loving parents.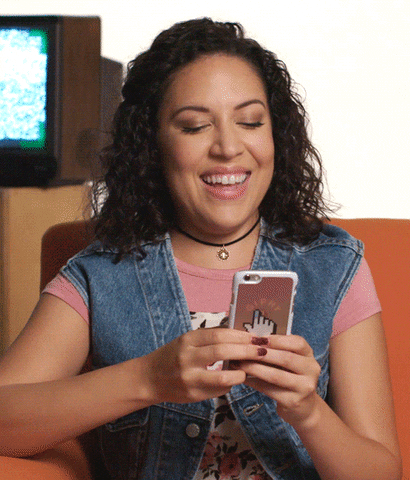 FTR, during that time, I was the least alone I have still ever been.
In fact I wouldn't be the person I am today had it not been for the 2.5 years I lived on the island. It completely changed me in every way possible doing so many different things that I had never done before.
I was active in the community regularly volunteering at various places of worship, and even went from being told "no one makes it down here" to being asked if I had political aspirations as an investor was interested in backing me for a local government position.
i get things … quickly.
And as I've discovered in the last few months, the loneliness I've felt for most of my life was because of awareness that I've had that I really am different. Every day now I can learn more about what that means, it's a gift, not a curse.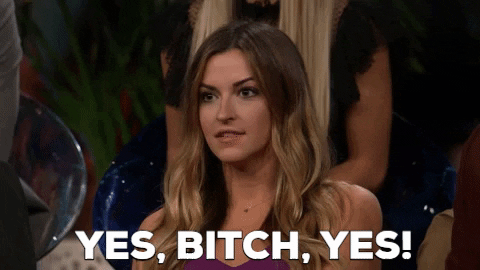 The producers were impressed, and as were the guys (which you see on the show).
It truly was a "love at first business sight."
We all just 'got' each other.
"I was afraid this was going to go one of two ways," Charlie said over email. "You were either going to get along extremely well, or it was going to be a colossus disaster."
i laughed thinking from his perspective (either way) he has great tv. it's a win/win.
After the show aired, I had an offer to buy the app I had received the investment in.
I was the first "exit" in the West Texas portfolio and while still in touch with producers asked who was going to run the social media for the guys?
CNBC had a social media person in house, but the guys needed their own "social media person" to enhance engagement.
"I'd like to be considered," I said over some form of written communication. "I know their tone; I can get their 'voice.'
Charlie then requested example content.
"Not a problem," I said as I put on a playlist for each of the guys (it's how I can get inside someone's head … I imagine what their playlist is and the words just come out) … and typed up the examples requested.
"You're a savant" Charlie said. "I don't know how you got their 'tone' but you did."
"We're the same fabric just cut differently," I said in an attempt to be poetic.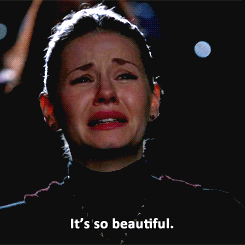 A week or so before the West Texas Investor's Club premiered on CNBC (in August of 2015), I got another email from producers asking if I would be interested in going to NY to be with the guys for their their press tour and specifically their Today Show appearance.
does a one legged duck swim in a circle, i replied back.
At this point, I had only met Charlie over email and hadn't seen the West Texas guys since filming wrapped in May.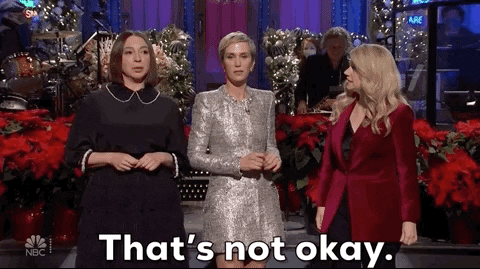 I was the first to arrive at the W hotel in Midtown Manhattan, and en route to the hotel I stopped off at a 7-11 to get the guys a "welcome to NY" gift in the form of Miller Lite delivered to their hotel room. (Something Rooster is now famous for drinking.)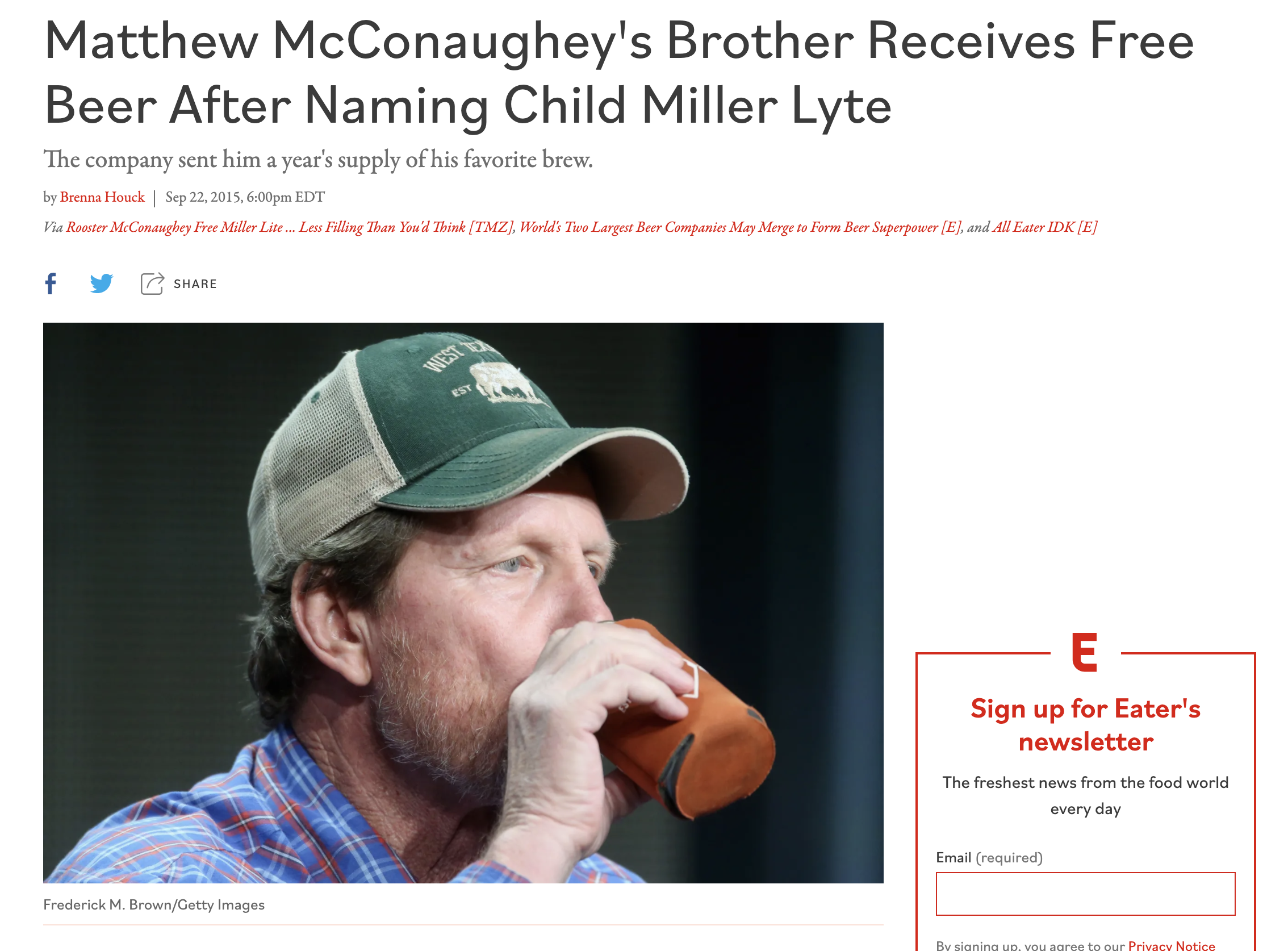 Not knowing how much could fit in one of the small mini bars, I grabbed one of those extra large cans – only one for each of them (again size limit), and tipped the bellhop $20 (introducing myself and asked if they could be placed in their mini bars).
Charlie came down a short time later.
I was excited to meet not only the EP of the show I was on, but also BRITNEY SPEARS' BOYFRIEND!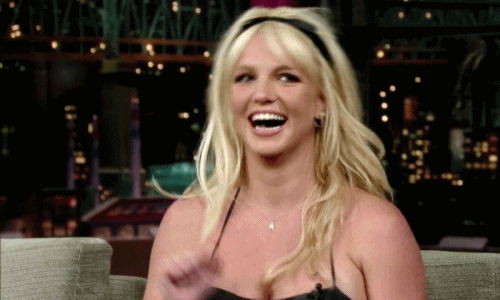 He walked over to the front desk to see if the guys had checked in yet, and I told him they hadn't.
"How do you know?" he asked logically.
"Because the bellhop told me as I gave him the two extra large Miller Lites to put in their hotel rooms."
"You have Miller Lite waiting for them in their hotel room?"
"Yes," I said. "And it only cost $20 to make them smile … but they're still not here yet."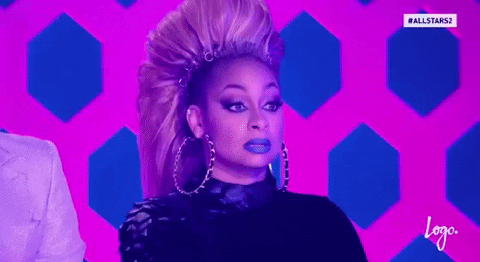 Impressed, he invited me to join him on a walk to the store to "grab a few things."
Having waited MONTHS for this moment, I went in for the kill.
"what was it like dating one of the most famous women in the world?" (they had been rumored at this point to have broken up.)
He smiled (which was great because there was a world where he might not find this amusing), and spoke very highly of his now (ex) girlfriend.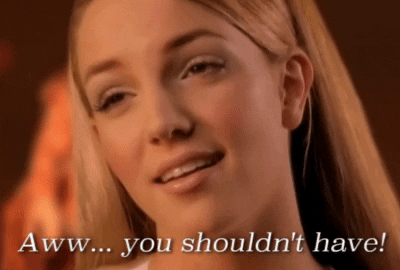 It's not my information to give, so I'll keep that aspect of our walk private.
For some reason neither of us put a grocery store in GPS, so Charlie then asked where we were walking to, as I pointed, remembering that I saw a grocery store near the 7-11 I had just gone to for the guys.
"How did you know this was here?" he asked.
"I just went to the 7-11 right by it, but also I have a photographic memory – I can't forget things I see."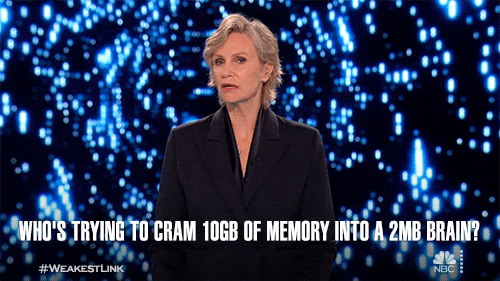 The guys arrived at the hotel later that evening as we all caught up with each other.
I don't remember if the guys commented on the Miller Lite, in their minds it might have just been a nice perk, I just remember how GREAT it was to see them.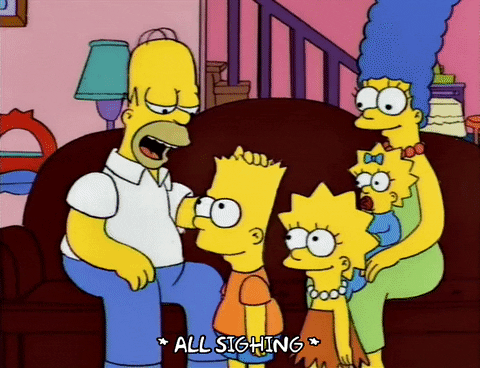 The press tour began the next day as we went to media outlet after media outlet promoting the show.
I became the mama bear of the guys if you will, making sure their collars weren't twisted, and all tags were either hidden or removed before going on camera.
It was the first time in my career I was a part of something that I wasn't the face of. Being a supporting player felt just as natural (if not more natural) than being the one to "put myself out there."
It's their show (literally) and from my perspective, the memes and gifs were actually true … "if you work really hard and you're kind amazing things will happen."
I was watching it on this tour – minute by minute, stop by stop, every host (and even other celebrity guests) fell in LOVE with the guys.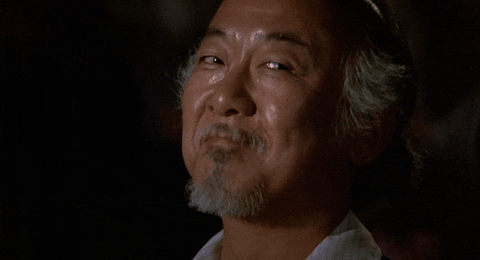 did i mention i got to go on the floor of the new york stock exchange!!!
I took grabbing tags so seriously that I still have Rooster's badge in my "memory" collection from that trip.
The night before the show aired (while still on tour) the three of us (Rooster Butch and myself – Gil wasn't on the first part of the press tour) stood outside of the W hotel. The guys cracked a Miller Lite from their own 7-11 visit and handed me one.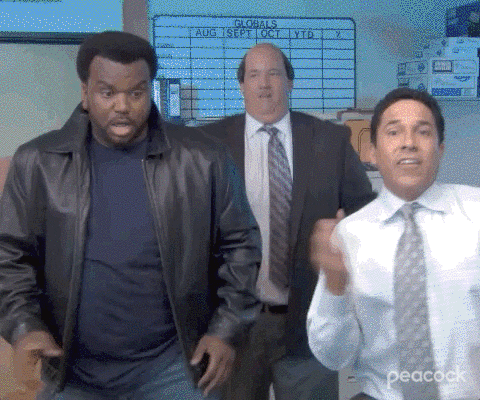 "What does this feel like, right now," I asked knowing that they are less than 24 hours away from their show premiering?
"GIN, (how they pronounce my name … it's not Jen like Jennifer, it's Gin like Gin and tonic) it's all the same today as it was yesterday as it will be tomorrow."
Normally, if this were anyone else, I would cough and call bullshit, but I knew they were telling the truth. Cameras or no cameras they just are who they are.
A man walking by then stopped saying "you can't drink beer on the sidewalk in NYC."
I shot the guys a look and walked over to the man posing as a college RA.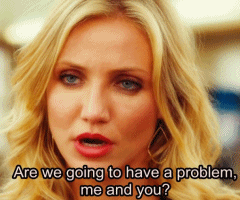 "Let me introduce you to these fine men. (I actually said this … but forcibly.) They are Rooster and Butch from the TV show West Texas Investors Club premiering tomorrow on CNBC. They've had a very busy week promoting the show and we are now relaxing outside of the hotel before yet another busy day tomorrow. I'm sure you can understand wanting a moment to relax after all that?"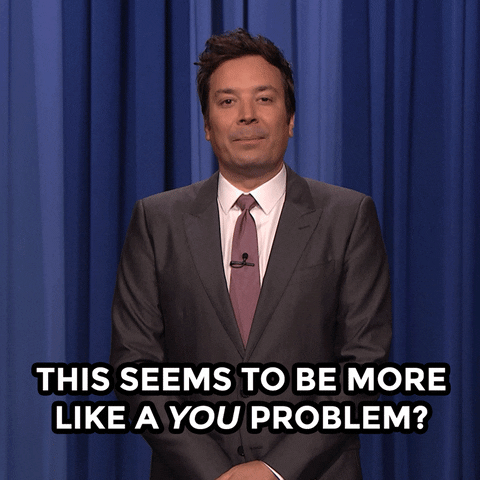 His armor coming down, Rooster then approaches and said "why don't you join us?"
The college RA now stunned at Rooster's act of kindness, said 'no thank you,' as Rooster then dropped to the ground and started to do pushups. I'm still not exactly sure how or why that happened but the guy bought in and JOINED Rooster in pushups on the sidewalk in front of the W hotel in Midtown.
I then asked (while he was mid pushup) if he wanted a photo.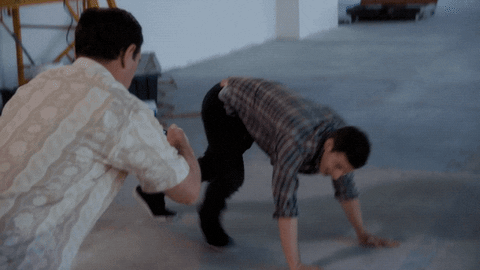 He handed me his phone unlocked. I then took a few photos, but also pulled up twitter and tweeted out one of the photos mentioning the show premiering tomorrow and included the hashtag producers were tracking.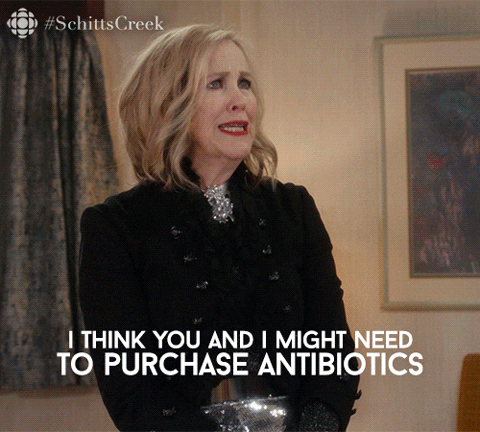 The college RA then got up and high fived the guys.
I had no idea how many pushup they did or who won … I was just really really impressed with everything I was seeing. The guy went from borderline meltdown to high fiving and DOING PUSHUPS ON A NYC SIDEWALK.
"Not that you need to be reminded of this, I said, but you REALLY are VERY special people."
The guys laughed as I made sure they got back to their rooms to be ready bright and early for their Today Show appearance.
The car arrived to pick us all up at 7am, as I heard the crack of a can opening.
"ROOSTER," I scolded. "IT'S 7AM!! YOU CAN'T DRINK THAT YET!!"
"It's not my first, GIN."
We all laughed knowing that Rooster is going to do anything and everything that Rooster wants to do.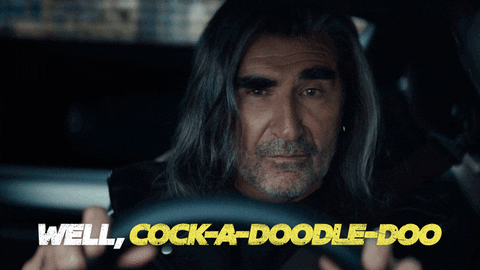 We arrived at Rockefeller plaza as it hit me for the first time, that I am walking in not only with Rooster and Butch in this moment, but Charlie Ebersol.
(See above for reference if you need a reminder of what that means.)
I walked in last watching the seas part as Charlie entered.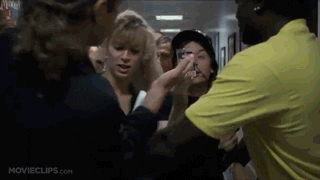 (I actually watch the Today Show and) It all felt very intimate meeting the people I had welcomed in my home so many times throughout my life.
Troy Carter was there as he was with Meghan Trainer (who was also on the show that day).
Charlie, in his most Charlie way, said to Troy "you two need to know each other."
I quickly grabbed his email address, as I introduced myself and went back to work beaming with pride in watching Rooster and Butch CRUSH their Today show appearance … with a Miller Lite STILL in hand.
I was distracted talking to Troy and didn't grab it from him before walking on.
DID NO ONE ELSE SEE?!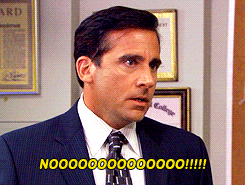 Fortunately, Savannah was amused … kinda.
After the show, I bid the guys goodbye as Charlie said he had one more stop he wanted me to sit in on (it related to social).
"Do you know Gary Vee?" he asked.
"Yep," I said knowing that not only were we in the same social media circle but a lot of his staff had tried to slide into my DMs.
Those Gary Vee boys … so silly …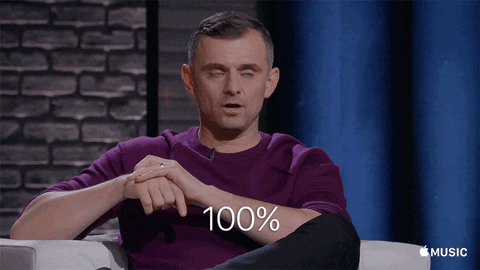 While outside of Gary's office (post meeting) I got a call from my now, ex-boyfriend, saying that his father had died.
They had just discovered his body, and he was (obviously) distraught as he had just spoken to him the Saturday before and he was "fine" health wise.
I didn't know what to say, but I grabbed a cab and headed for the airport re-routing my trip from NYC to Miami back not only to Miami but then with a stop back to the Florida Keys.
The next few days felt like a blur.
Here I was with my ex-boyfriend having just come back from this surreal press tour and now in an equally surreal moment planning a celebration of life for someone said ex-boyfriend was extremely close to.
And did I mention he's my EX at this point?!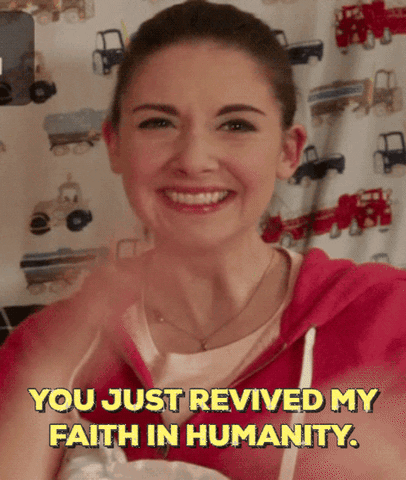 I sat with him listening and helping in any and every way that I could.
Always one to know exactly what he wants, my ex then said, "he has a phone book in his place. It has [insert family members name here] phone number in it. It's the only place that he had it written down."
"Okay," I said, "so let's go to his place."
"I can't go in there, and the landlord already put a padlock on it."
One of our friends overheard what we were talking about, and said "I can pop the lock but I won't go inside." (He had been in the home before and knew the father well.)
"If you can pop the lock, I can go inside," I said. I've never been in the home so I won't have the same attachment to things.
i then hopped into the tiny seat in the back of the pick up truck and added "breaking and entering" to my resume as i climbed into the home and found the address book within minutes.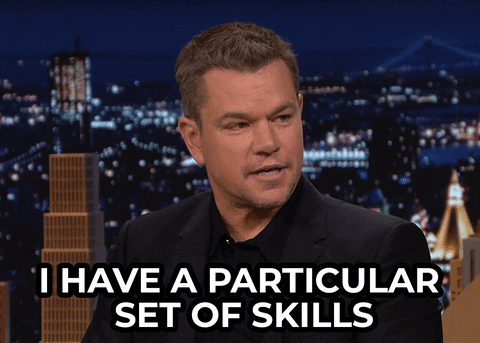 The family was really appreciative of the help, and I stayed in the Keys a week or so longer helping to plan out his celebration of life.
It was at said celebration of life where I got an email from my agents at CAA saying that "Talk Nerdy To Me" had an offer from NBC.

august was a very exciting month.
"Is this in relation to what you were doing," one of the family members asked?
"NO! THIS IS TOTALLY UNRELATED." I said now SOBBING on the dock not with tears of mourning but tears of joy.
The family joined in my life rights celebration … at their family member's celebration of life.
A week later, one offer turned into four as NBC, ABC, CBS, and FOX had all made offers – but CBS was offering a put pilot (meaning a pilot that if they don't pick up gets a financial pay out).

the best deal possible was cbs.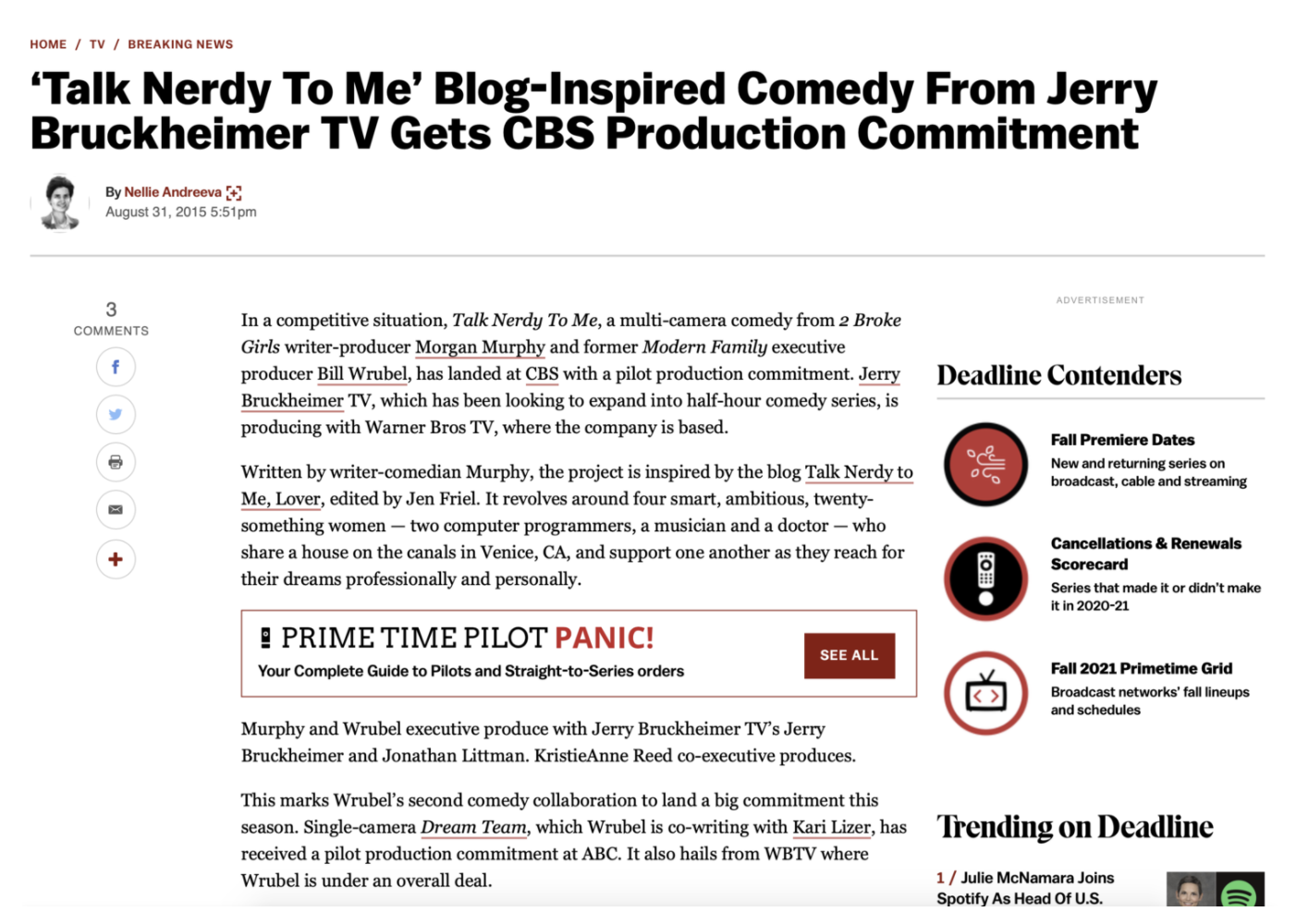 the timing changed the wording on the west texas investors club episode announcement.
Later that week, I went BACK on the press tour (this time LA based) with the guys (Gil Prather included!!), only this time I had my own news to share.
and i didn't lead with "i just added breaking and entering to my resume."
The guys were obviously over the moon for me, but I was also over the moon for them and for being able to slip back behind the scenes continuing to help in any way I could with their tour.
After dinner one late night, the head of the network pulled me aside congratulating me on the sale of "Talk Nerdy To Me."
"You should be really proud, and everyone seems to love you. Big things for all you guys."
The head of the network was right.
The guys not only had two seasons of WTIC, but another season on another network with a show called Rooster and Butch.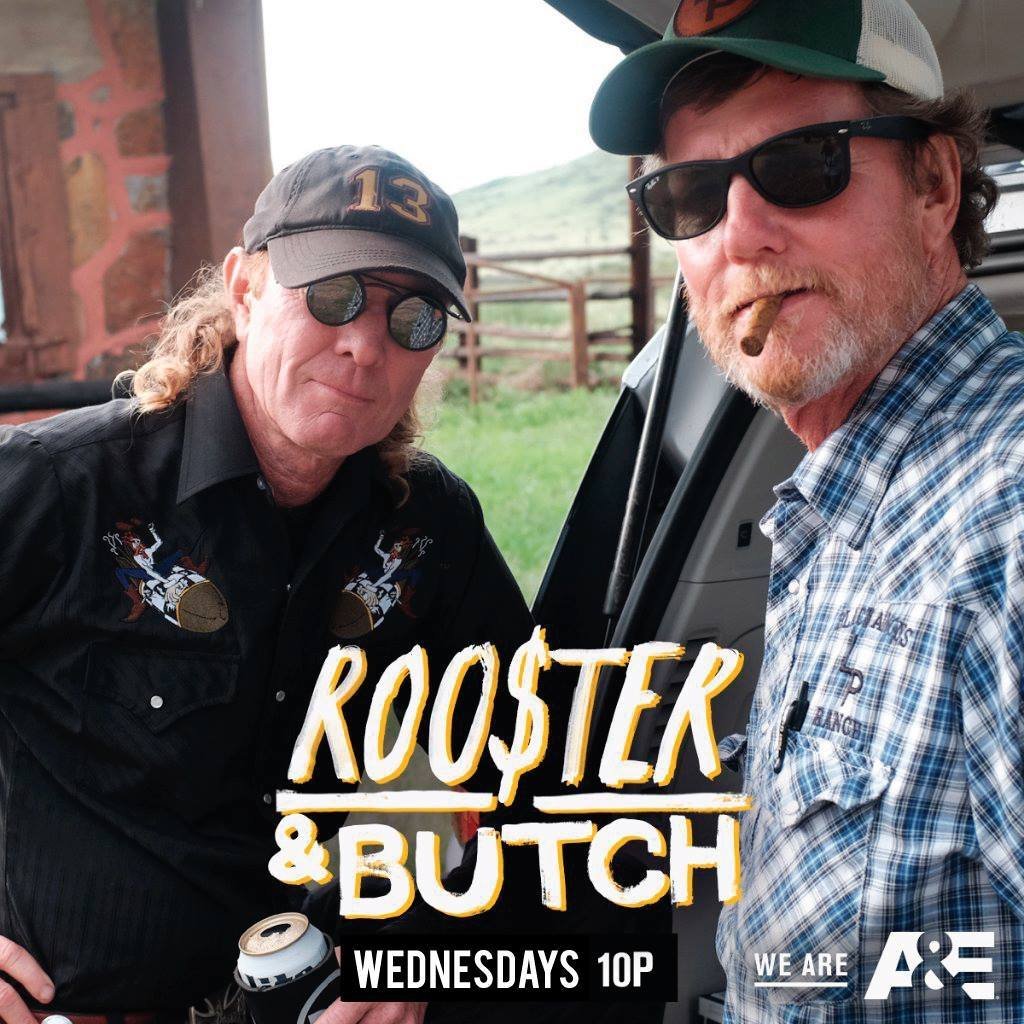 There was a three year difference between the first season on CNBC and the first season on the new network A&E. I checked in with the guys weekly (on the phone) when the shows were airing, quarterly otherwise, and had very special in person visits once or twice a year.
It's no bullshit that they work "in the trenches" with you. Anytime a new opportunity would come up, I'd let them know about it not to see if they wanted to necessarily be involved but just to be included in case they could help in any way (which is what they love to do).
The guys invited me to their "official" A&E show premier at a dive bar in Venice on January 10, 2018.
Excited to catch up, I cheered them on for the show and told them what I was up to outside afterward.
"I've been asked to be the face of a media company," I said beaming with pride.
I continued, "I was first going to be the face of one specific brand that they own, but the investor and I got along so well, and he was impressed with the team that I built (which included a former CFO of one of the networks that placed the bid on my life rights), so he offered to pull me into the parent company. The assets are still being dealt with (I can't say how what or why – even still to this day) but it's actually a big deal," I said still in shock myself that I was saying the words I was saying.
"Here I was a few years ago asking for $50,000 and now this parent company has monthly revenue with three more zeros attached to it."
"You were always going to do whatever you were going to do," Butch said outside the dive bar. "I'm just really happy to see you doing it."
i laughed realizing we really are birds of a feather that just keep flocking together.
Two days later, I had a meeting for the media parent company.
The investor had asked a few weeks prior what brands I wanted to be aligned with. The only brand that came to mind with a similar desired aesthetic was Nylon Magazine.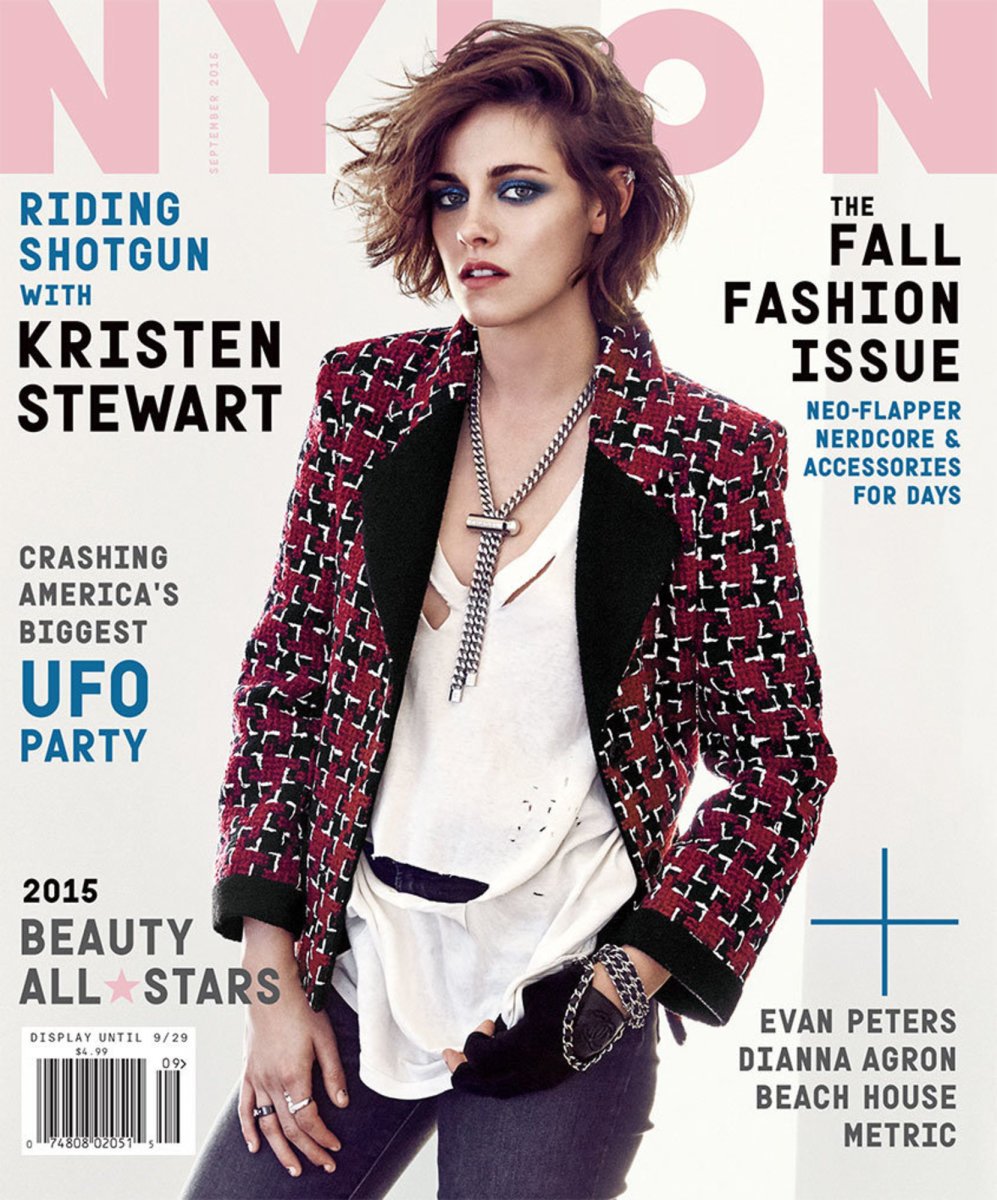 Done, he said, arranging the meeting.
On January 12th, I laughed looking down at the calendar invite realizing that their offices were walking distance from where I was working from at the time.
This is an odd coincidence (which I discovered was the first of many at that meeting).
I listened to my "pump up" playlist as I prepared mentally to know exactly what the ask is, current monthly revenue, overall company valuation, and even prepared to give a state of the union on where the assets were settling out.
I then walked into the office, which I didn't realize at the time was the LIBERACE OFFICES in Los Angeles (on Beverly).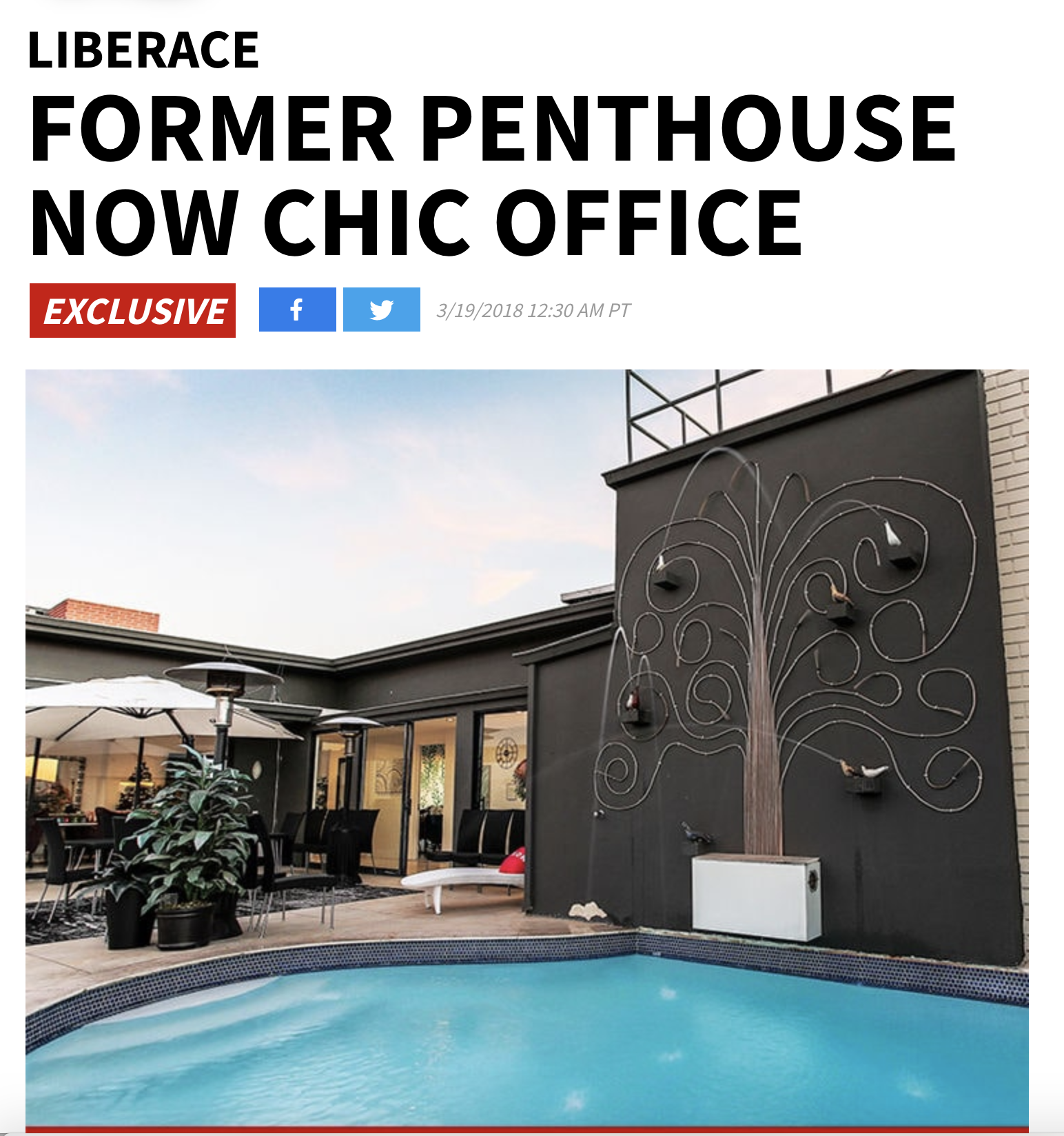 (This article came out two months after my meeting.)
Captivated by everything, I sat on the couch very quietly as the President of Nylon finished up his other meeting.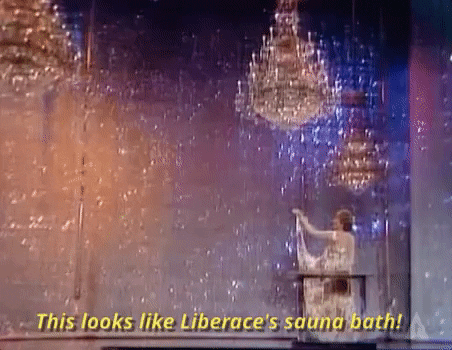 I waited for almost a half hour … happily still in AWE btw … as the President came over to apologize for his delay.
"Not a problem," I said, "I'm speechless and have never seen an office like this before." (Which meant that I wasn't actually speechless since I could talk, but still the office is very very impressive.)
He then started to tell me a few things about it from an architectural perspective as my phone started to vibrate, beep, and beep, and beep. Followed by ring after ring.
I'm so sorry, I said, this must be an emergency – my phone rang, and it's in vibrate mode. (Signaling that it is an emergency – you have to call twice.)
I then looked down at the screenshot from one of the texts.
It wasn't actually an emergency but rather an Instagram post from Brit Brit wearing a "Talk Nerdy To Me" t-shirt.
Actually speechless this time, I flipped the phone around.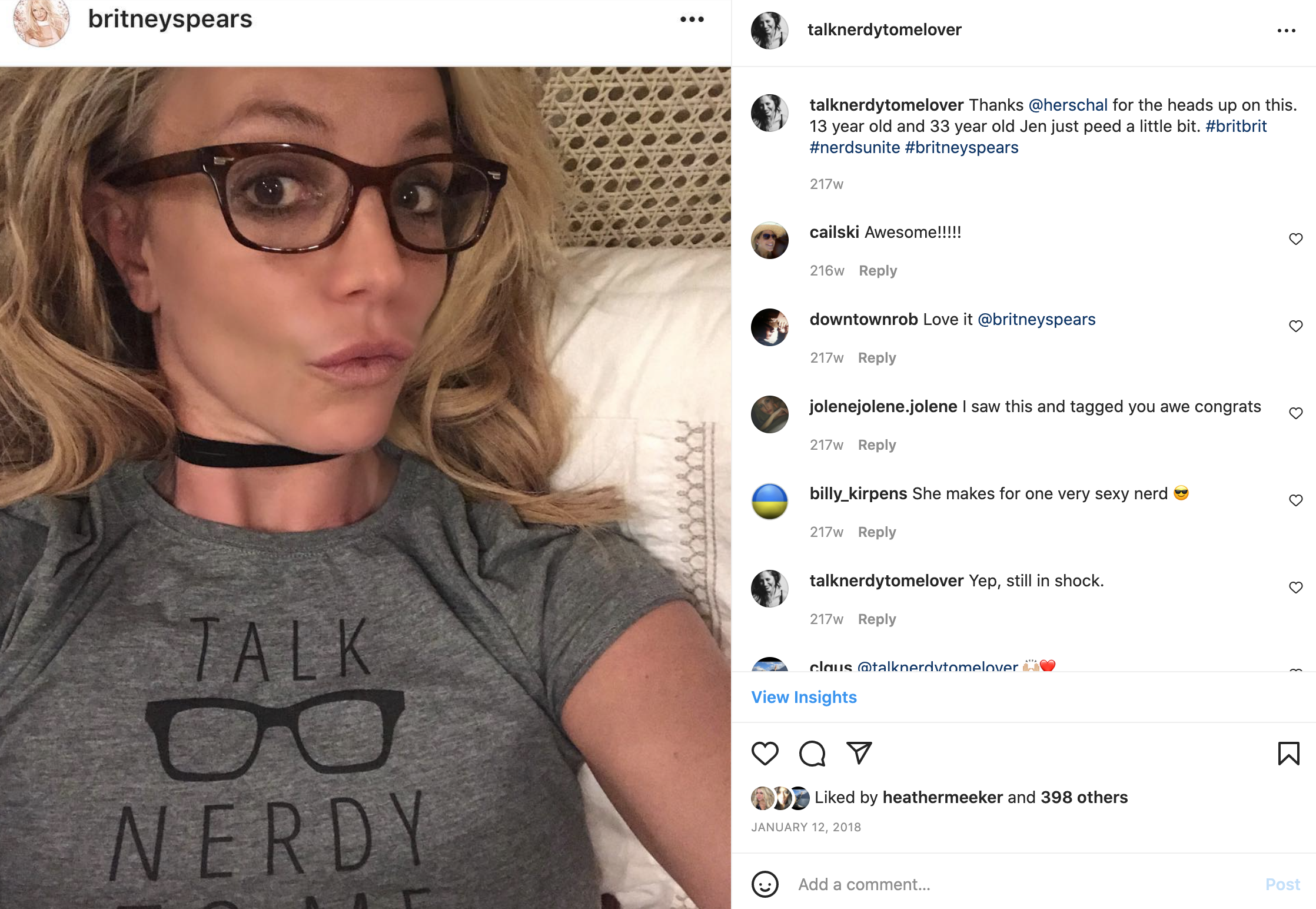 "That's your blog! Britney Spears is wearing a Talk Nerdy To Me shirt," the President (shockingly excited) said. "Let me show you the rest of the office. Whatever you need we can help support you and your team."
I took a breath in shock.
The President took notice.
"You have to understand how strange this is – (at the time) a lot of the social media people all knew each other. The person running X celebrity account is homies with Y celebrity account. If I weren't me in this situation, I would think that I had reached out to a friend to make me look cool in this meeting. I didn't do that," I said.
"I know," he said. "I've only known you for a few minutes but I'm already excited to work together. I have a feeling you hear that last part a lot."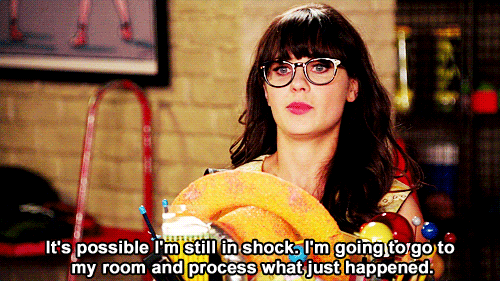 Unfortunately my space in the Liberace offices didn't come to fruition as the media companies assets, are still to this day I believe, tied up privately.
The good news is, Les Moonves (former Chairman at CBS) famously (I discovered) never paid out any "put pilot deals." If he had, I too would have had the "Talk Nerdy To Me" assets tied up privately.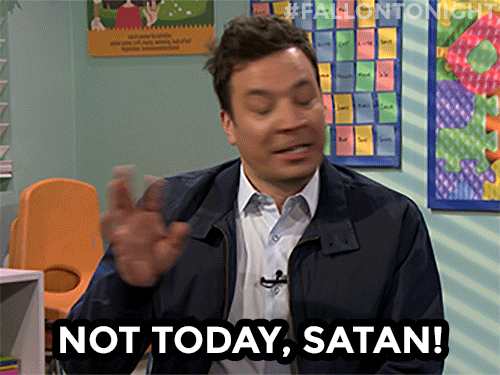 It took a while, but I continue to get by with a little help from my West Texas friends, and am thankful for an unexpected shoutout from the ex-girlfriend of the EP of the show we were all on.
IT COULD NOT HAVE BEEN A BETTER TIMED IG POST.
five minutes before or after would not have had the same effect as him just walking over and me getting the call.
Now that I know (with certainty) that "if you work really hard and you're kind amazing things will happen," maybe my next shift should be to the memes and gifs saying "fate disguises herself as coincidence in order to fool her non-believers."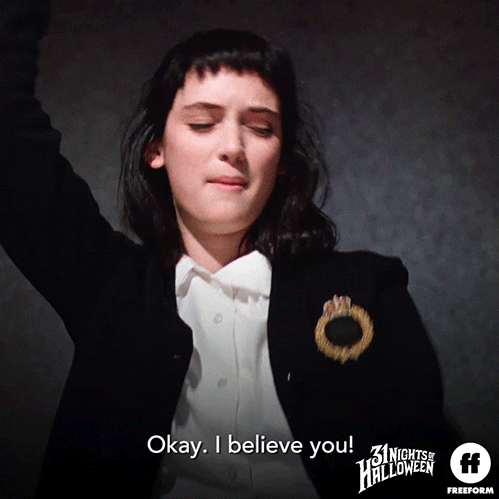 <editors note> Rest in power Gil Prather. I couldn't make a post about Britney Spears dedicated to you, but I loved you SO much and will write when I can stop crying about it. Part of me wonders if that day will ever come. </editorsnote>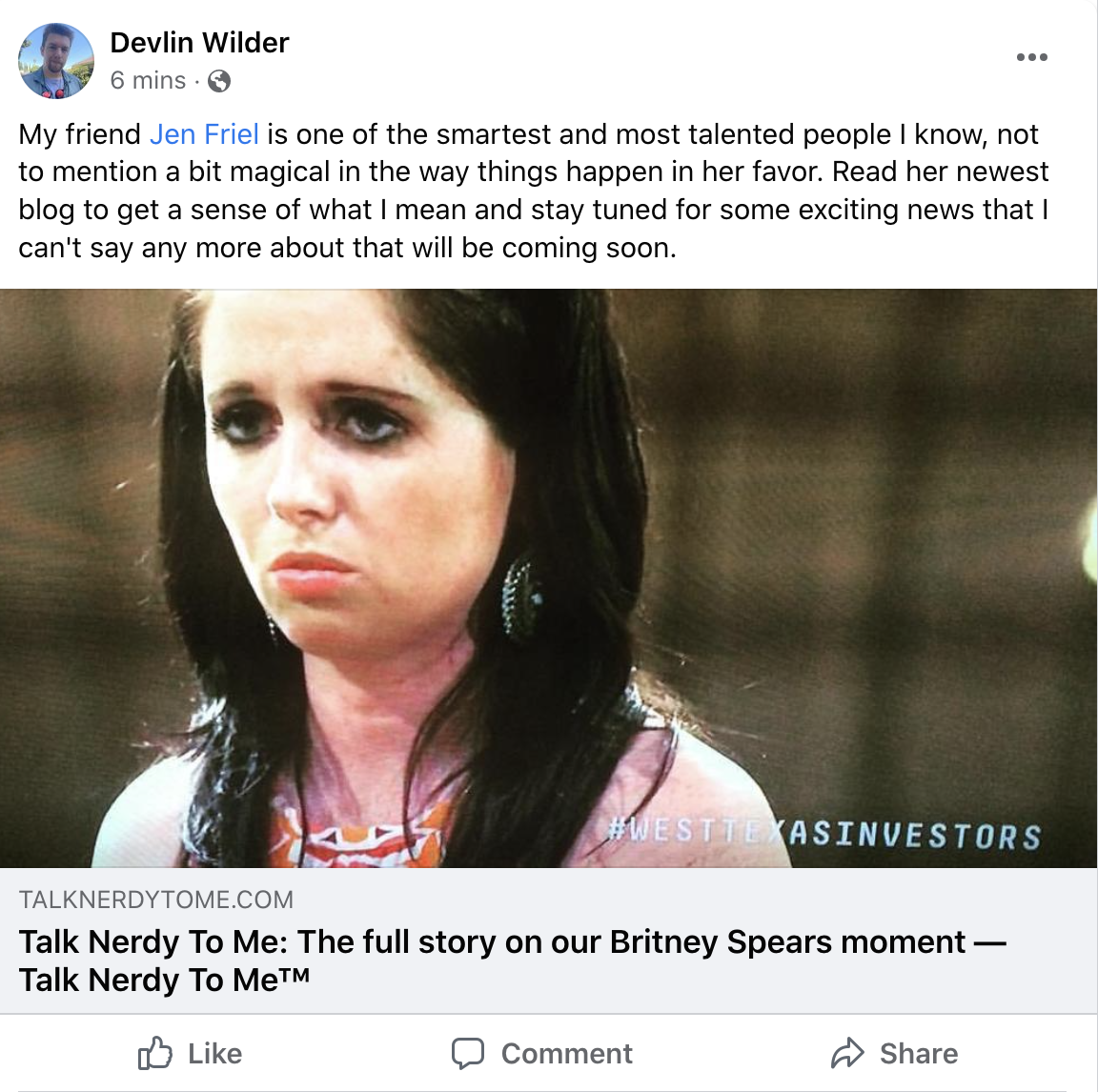 Other Articles