Talk Nerdy To Me's @StaffWriter: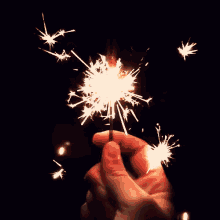 You have been in a relationship for years and it has come to the point where the spark is long gone. You've been together for so long and you know that you're not happy, but what do you do about it?
Is there anything you can do to get the spark back in a broken relationship? Are there any tips you can use to rekindle the spark?
This article will address these questions and provide you with proven solutions.
Revisit Good Memories
When a relationship spark starts to fizzle out, it can be devastating and painful for everyone involved. It can be difficult to know where to start the healing process and getting the spark back in a relationship can be even more difficult. However, there are steps you can take to rekindle the flame and find happiness once again.
Make Time for Yourself
Make some time just to be you without anyone else around. Spend your time doing things that you enjoy like reading a good book or taking a walk on the beach.
Spending time alone will allow you to reflect on what went wrong and give you some time to reflect on why the relationship ended in the first place. It will also allow you to focus on yourself again rather than the other person in the relationship. Spending time alone will also help you work out your feelings about the situation and figure out exactly what went wrong so that you can fix it for the future.
Find Activities that You Both Enjoy Together
Once you're feeling a little more positive about yourself, you can start looking for things that you and your partner used to enjoy doing together. This can include going to a movie, eating out at a restaurant, or going for a long walk along the beach.
Going on dates to places you both like to go will help you remember why you fell in love with your partner in the first place and give you the opportunity to reconnect with that person again. Taking the time to find things that you both enjoy will help make your heart feel full again and also help to bring back that spark you had when you first started dating.
Make Time to Talk
Talking is always a great way to get your mind off any negative situations and can also help you to work out your feelings about the situation. Try talking with your partner about the situation and try to find common ground that you can both agree on so that you both know where you stand with each other.
Talking to your partner about the issues that you have can help you to find a compromise that will allow you to move on from the situation and make things work in the future.
Talking can also help to build trust and closeness between the two of you which can strengthen the bond that you shared previously.
Talking to your partner about how you feel can help both of you to open up to each other and express your emotions about the situation which will help to strengthen your relationship and rekindle that spark.
Dig Up the Root of the Problem
The spark in a relationship can come from many different places.
It can come from friendship, but it can also come from love as well. No matter what sparks the relationship, the spark is going to disappear over time if there isn't anything else to keep it going.
For instance, if a relationship is built on friendship, it's likely to fade away over time if the friendship isn't maintained. If two people aren't friends anymore, then they're going to drift apart.
Therefore, it's important to keep friendships strong and healthy so that they don't start to become less important and invested as time goes on.
On the other hand, a relationship can also start with love. And just like friendships, relationships built on love can fade over time if there isn't a solid reason to keep it going. If a couple falls in love but doesn't have any other reason to stay together, then they will eventually grow distant from each other.
But even though it's a good idea to keep the spark alive, sometimes it can be difficult to rekindle the spark in a relationship.
Oftentimes, the spark just disappears without anyone even realizing it. So how can you get that spark back? One way that you can get the spark back is by understanding why you lost the spark in the first place. If you understand what caused the spark to disappear, you'll be able to see where it was coming from and how to find it again.
Maybe you and your partner got into an argument because one of you was feeling pressured by the other, or maybe there was something that you hadn't talked about yet that caused the two of you to fight. Once you've identified the problem, you can work together to fix it and make sure that your relationship is stronger and more able to withstand any potential problems in the future.
Give Each Other Some Space and Time To Miss Each Other
If you're in a relationship, then you probably know what it's like to miss someone.
Whether you've been with someone for a long time or just met them recently, you probably experience some kind of longing or longing for the other person at some point or another.
When two people get into a relationship, they must deal with a lot of different emotions together. They probably spend a lot of time together, which means they have to deal with all of the ups and downs that come with being around each other all of the time.
After a while, they might start to take each other for granted. Sometimes, the best thing they can do is to give each other some time to miss each other.
By giving each other some time apart, you begin to remember all the things you love about your partner.
Other Articles